You have found
Colorado Restaurant Insurance
Let's get started!
Your restaurant is not just about food when you need insurance.
For example, most restaurants sell alcohol to the general public and will need coverage to meet the potential liabilities that may occur. Acting as risk management for your establishment, the right insurance will help ensure that you can keep the doors open if something happens that is out of your control.
Madison Insurance Group has partnered with insurance providers that specialize in the restaurant industry and will provide a competitive comprehensive quote along with sound advice.
There are unique coverage's that are included in our program to help you manage the unique risks of your establishment. To name a few you may not know about: liquor liability, assault and battery, sign coverage, liability insurance that accounts for bar games (darts, pool, video games, etc..), employee dishonesty, theft and business interruption.
Operating a Colorado bar, tavern or restaurant requires oversight that is unique day to day and as diverse as the patrons who frequent your establishment. Our coverage will help you manage the risks and allow you the peace of mind to operate your business knowing you have the coverage that meets your business needs.
Colorado Restaurant Products
Your customers can drink too much.
It may never happen – but what if it does?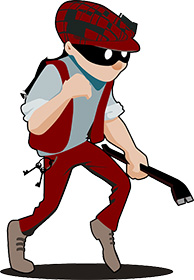 Strangers may want what you have!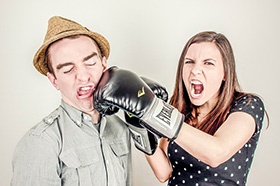 Sometimes customers don't play well with others.
Games malfunction and could be used as weapons!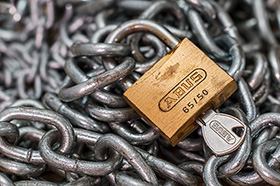 No one wants to think your employee will steal from you.
Contact Us for a Quote
800-636-6185
Personalized to Your Business
For more on our company, please visit our full website.
Colorado Restaurant Insurance is offered through the Madison Insurance Group
. . . they go above and beyond to get answers, provide feedback, and offer advice
The level of service and professionalism I have received from Madison Insurance is second to none. I have worked with them for almost ten years, and the personal attention they provide is unparalleled! It is rare these days to receive this type of customer service. No matter the situation they go above and beyond to get answers, provide feedback, and offer advice. Having spent most of my career in either human resources or the insurance industry, I can say without question that Madison Insurance is the very best at what they do, and I wouldn't want to do what I do without them!
Katherine Fay, MAEd.
Director of Human Resources
. . . their service is above and beyond the competition
I have used Madison Insurance Group for personal and commercial insurance for many years. Their prices are usually competitive, but their service is above and beyond the competition. I can email or call my agent and always will get a response back almost immediately. My agent, Craig Allegrezza, will often answer the call directly but if I get voice mail, I know my call will be returned by the end of the day at the latest, every time. Craig's staff, especially Stacey, Cindy and Diane are also great to work with and very responsive. There are just not many organizations today that provide such personalized service. Madison Insurance Group still provides it and this is pleasantly refreshing.
Joe Schneckenburger
Managing Broker
Business Futures, Inc.